Graduate Stories
Marketing Executive to Junior Software Engineer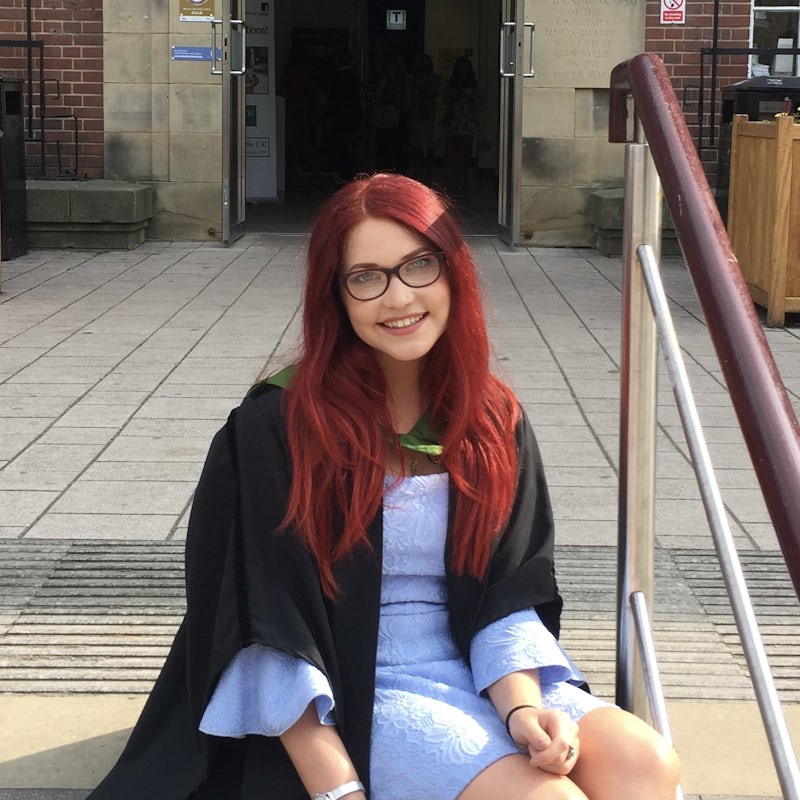 Cat Miller
Junior Software Engineer at LADbible group
How did you find your time on the bootcamp?
Enrolling on the Northcoders 13-week bootcamp was one of the best decisions of my life! Every day I was learning new and exciting things, putting them to the test, and making great connections along the way. Not only did I learn great coding techniques, but also so many transferable skills as well, leaving me feeling fulfilled and accomplished at the end of the day!
What were you doing before the bootcamp and what made you apply?
I studied Physics at University and had always enjoyed the problem-solving side to life. After graduating, I explored a lot of different industries, including hospitality, management, marketing and even some farm work in Australia! However, during the pandemic and at my previous job, I realised that I wasn't feeling challenged or fulfilled in my role, and wanted to push myself and develop my skills. The idea of coding had been in the back of my mind for a little while, so I just thought "why not?" and positively propelled myself onto a new and exciting path into the tech industry!
What was the support like on the course?
The whole team at Northcoders were absolutely wonderful, ensuring that we were fully supported throughout the course and making it fun and engaging along the way too. I felt like I could chat to any of the mentors when I needed guidance, or simply to say "hi" if a remote day was getting a bit lonely! They also created great rapport among all the mentees, so that we felt like a real family achieving amazing things all together.
How much support did you receive from Northcoders with your job search after the course?
The careers team at Northcoders were a real help in getting us prepared for life after the course. I found the hiring partner presentations they arranged particularly useful as they gave a great insight into the range of jobs available in the industry. The careers team also supported CV writing and interview preparation too, which was highly beneficial.
What advice would you give to anyone thinking about applying?
If you love the thrill of solving a problem, or enjoy the logic journey to come to a solution, then go for it! I believe that the tech community is invaluable too, whether it's in person or remote. If you can, it's great to pair programme and learn with others as it allows you to bounce around ideas and gain confidence. The Northcoders bootcamp creates a wonderful environment for this, but tech meet-ups and forums are also great for this - someone is always willing to help you learn.
Anything else you would like to add?
Northcoders was one of the most rewarding experiences ever, and I've made amazing friends for life too. Thank you for empowering us and opening so many doors to tech - it's the future!