Graduate Stories
Optical Assistant to Full-Stack Developer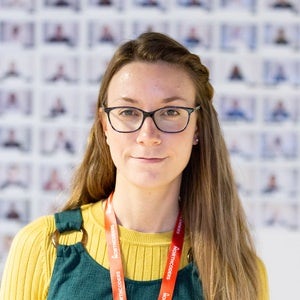 Kate
Full-Stack Developer at Datascope Systems
How did you find your time on the bootcamp?
I really enjoyed my time at Northcoders and met some lovely people. It was a very challenging course but the support is excellent. I left feeling confident in my skills and ability to get a job.
I left feeling confident in my skills and ability to get a job
What were you doing before the bootcamp and what made you apply?
I was an Optical Assistant. I wanted to get into coding because it felt like I would always be working on something interesting and I could challenge myself.
What was the support like on the course?
The teaching team are excellent although the course is very fast paced, having one to one time with a tutor allowed us to go over anything we were particularly stuck on. The teaching staff are also always on hand so that we didn't get bogged down with a tricky concept.
How much support did you receive from Northcoders with your job search after the course?
I thought it would take me longer than average to get a job as I am outside the main catchment area and I was graduating at Christmas, however Northcoders helped me get a job that I'm really interested in within 6 weeks.
What advice would you give to anyone thinking about applying?
I'd advise just giving it a try. I gives you sense of achievement when you have a working programme and it keeps you interested because its always changing.