Graduate Stories
Administrator to Junior Software Developer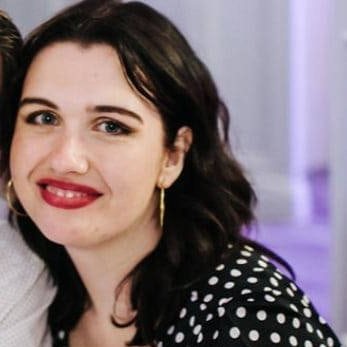 Katherine Hanson
Junior Software Developer at The Pilot Group
How did you find your time on the bootcamp?
When first starting the course I had only dipped my toes into the world of coding and software development. I had come from an administration background, so this was not within my comfort zone at all. I was very unsure of my own ability and delayed doing my entry challenge as I wasn't sure I would even pass it! The process of doing the entry challenge and preparatory materials made me feel more confident, the tutors were in constant contact through slack and the entry challenge participants were immensely helpful, it was definitely a sign of things to come. After completing my entry challenge, it was a complete whirlwind, but at every stage I felt supported through contact with tutors in lectures, on Slack and the help of my cohort. The careers support was second to none, before this I had never had anyone (apart from prospective employers) look over my CV and cover letter and give me pointers. The guidance and support given was so helpful. The course itself was incredibly comprehensive and gave plenty of scope for individual development. This course is definitely intensive but the tutors are very clear about a good work/life balance. This course has given me the skills and confidence to go on and learn other coding languages in preparation for my new job!
What were you doing before the bootcamp and what made you apply?
I was working in administration after completing my masters degree in American History and PGCE in Secondary History. After working in school administration during the pandemic I was looking for a change. I had always been interested in software development (shout out to Myspace and Piczo) and the growth of the tech industry globally. I saw that women in particular were underrepresented in tech roles and I thought "maybe this is something that I could do"!
What was the support like on the course?
The support from the mentoring team has been very comprehensive. The tutors are there for coding questions, pastoral problems and sometimes just a chat! They have all come from different backgrounds and the remote support was very good. They have really adapted to the challenge of the pandemic and give the same standard as you would within the classroom. NC helps are a fantastic resource where they come into your zoom call and you show them your code to help debug or ask questions about specific concepts. If you prefer you can always ask on Slack as well, my cohort and the tutors were incredibly helpful with responses to common issues.
How much support did you receive from Northcoders with your job search after the course?
The careers support was really comprehensive, they go over formatting CVs with your experience, cover letters and how to create an online presence on LinkedIn. They are partnered with so many great companies who came in and told us about available roles, this was really good when seeing what the market was like and what skills employers are looking for. The Careers Team also gives personalised feedback on your CV and cover letter, as well as mock interviews which I definitely found helpful to show what was expected within the interview.
What advice would you give to anyone thinking about applying?
My advice for anyone thinking of applying is go for it! Learning to code in your own time is a fantastic way to learn but the amount of support I received meant I progressed way faster than I did alone.
Anything else you would like to add?
Thank you so much to the Northcoders team, you have all helped me so much on my coding journey and I couldn't have got here without you!