Graduate Stories
From Philosophy Graduate to Trainee Developer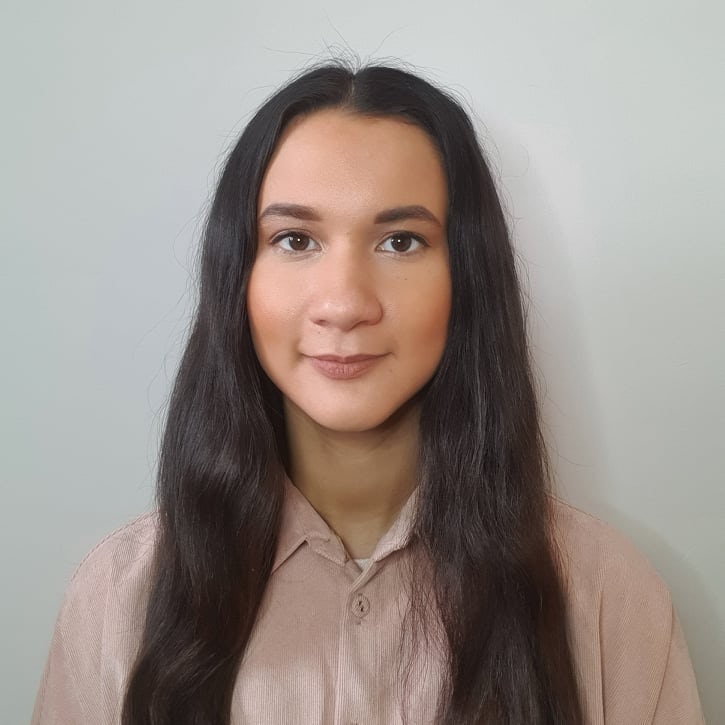 Leah
Trainee Developer at Panintelligence
How did you find your time on the bootcamp?
Northcoders provided exactly what I needed to boost myself into the tech industry and I am tremendously grateful. The course was tough at times but I still can't believe just how much I learned - going from solving simple katas to developing full apps in just a couple of months! Upon starting my first Developer role, I can now appreciate just how much Northcoders prepares you for the industry, not just in terms of coding but all of the best practises as well!
What were you doing before the bootcamp and what made you apply?
Before Northcoders, I was a Philosophy Graduate looking for a job in the middle of the pandemic. I already had an interest in tech and had picked up a couple of coding skills at the start of lockdown, but was turned away from tech roles due to lack of experience. Northcoders was just what I needed to prove my commitment to the industry and launch my career.
What was the support like on the course?
Throughout the whole course, there was amazing support from the tutors. I had two mentors across my time at Northcoders, who checked in on me regularly and walked me through anything I was having trouble with. The tutors created a very welcoming environment and it really showed that they cared about our development.
How much support did you receive from Northcoders with your job search after the course?
The careers week offered great advice about how to stand out in the industry. We participated in CV workshops and learned about how to have a good online presence. I appreciated this especially, since I was looking for my first role post-uni and didn't have as much experience as others.
What advice would you give to anyone thinking about applying?
I remember how overwhelmed I was when I first started learning to code. It seemed like there was so much to learn and I didn't even know where to begin. While it is difficult and frustrating at times, when things begin to click, the tricky parts become 100% worth it. While there are plenty of resources for learning to code in your own time, Northcoders offers an excellent, up-to-date curriculum which provides everything you will need to know for your first role in tech, all in one place!
Anything else you'd like to add?
As a recent graduate with little tech experience prior to Northcoders, I would not be in the role I am in today if it weren't for the bootcamp. No matter what background you come from, it is possible to get into the industry with the right resources and support, and Northcoders provides exactly that!