Graduate Stories
English Teacher to JavaScript Developer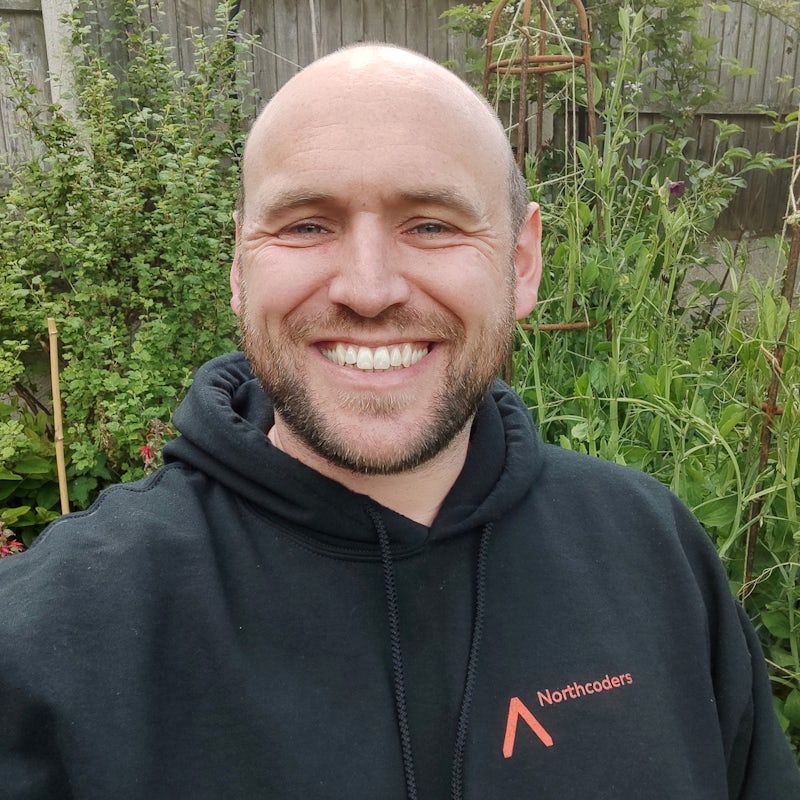 Luke Booker
JavaScript Developer at Wren Kitchens
How did you find your time on the bootcamp?
My overall experience with Northcoders was excellent. The course content was exactly what I was hoping for - well-designed, challenging, engaging and really enjoyable. Our tutors delivered quality daily lectures and were always available to provide support. Finally, the CV support and industry guidance from the careers team was invaluable when job searching.
What were you doing before the Bootcamp?
Before joining Northcoders, I was English teacher for 10+ years in Spain, Japan and Sri Lanka. When teaching moved online during the pandemic, I had more time at home to pursue a long-term interest in web development. Later that year, I moved back to the UK, discovered Northcoders and committed to a career change.
What was the support like on the course?
Along with daily lectures, the tutors were always available for quality support and guidance. My mentor, Scarlett, was particularly exceptional during the course. She was great to communicate with, an excellent teacher, and really helped me throughout the Northcoders journey.
How much support did you receive from Northcoders with your job search after the course?
The Careers Team provided numerous training sessions, one-to-one CV/cover letter workshops and invaluable mentorship when job searching. The support and industry insight I received from Keely was really helpful and helped me to secure a job!
What advice would you give to anyone thinking about applying?
There are lots of free coding resources out there. Give it a go! If you like it, I'd definitely recommend applying to Northcoders and learning more about the course.

Thank you to all the Northcoders staff!