Graduate Stories
Marketer to JavaScript Developer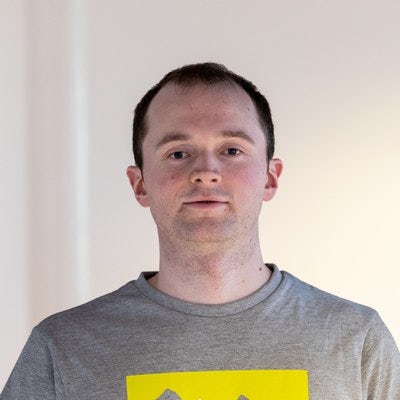 Matthew
JavaScript Developer at Datamatters
How did you find your time on the bootcamp?
I thoroughly enjoyed my time at Northcoders. It was quite intense but learning new concepts on a daily basis and actually finding I was able to implement them was brilliant. I enjoy the problem solving aspect of getting some functionality to work and Northcoders allowed me learn this in a supportive environment.
Learning new concepts on a daily basis and actually finding I was able to implement them was brilliant
What were you doing before the bootcamp and what made you apply?
Before Northcoders I worked in a marketing department. I dealt with spreadsheets all day but knew that repetitive jobs could be automated so I began writing macros in VBA. This rekindled a long standing interest I had with coding and eventually I decided I would do whatever it takes to make a career out of it. I began by attending a Code Up meetup where I first heard about Northcoders. I then decided to take the plunge to quit my job and study at Northcoders, primarily because of how well established they are.
What was the support like on the course?
One of the the great things about Northcoders is the all the different avenues of learning that there are. You attend lectures and workshops but equally important are the pair programming and individual programming sessions. I personally learn best by doing and this is where having tutors to hand really comes into its own. You can get stuck into code until you hit a problem, try to fix it and when you run out of ideas on how to fix it yourself ask for a tutor. The tutor will then give you an explanation on where you were going wrong and put you back on the right track. You're also assigned a mentor and I found mine to be very helpful, if I was unsure about a concept I could bring it up in our one-to-one meeting.
How much support did you receive from Northcoders with your job search after the course?
The job seeking process went extremely smoothly as I was offered an interview by a hiring partner who attended my presentation and then offered a position as a result. Aside from this, the talent team all took the time to have a chat with me and I found them all very willing to share their knowledge of the industry.
What advice would you give to anyone thinking about applying?
I think the most important thing is to figure out if coding is for you. You could try out a few katas on codewars and then apply to receive the preparation materials. If you enjoy some aspect of completing this, whatever that may be, a structured course like Northcoders may work for you.