Graduate Stories
English Teacher to Junior Developer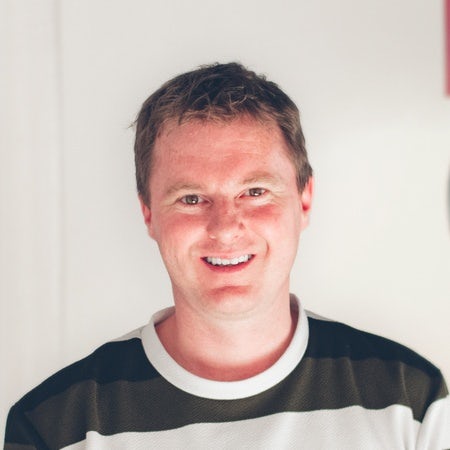 Matthew
Junior Developer at Premex Group
How did you find your time on the bootcamp?
Twelve weeks at Northcoders was a really intense learning experience, right from the word "Go". The course structure - split into four blocks - is a great way to cover all of the aspects of coding, from problem solving in Fundamentals, to writing front and back end programs and building a strong portfolio to present to potential employers, culminating in the Project Phase. I felt challenged every step of the way, but was never overwhelmed by all the new information, thanks to the expert support of the tutors. Our cohort had a great rapport and it was a pleasure to work with such a dedicated, hard-working group of people. I never regretted my decision to apply to Northcoders - it was one of the easiest decisions I have made, and, having accepted a job offer only four days after finishing the course, it has exceeded my expectations and left me with a new-found confidence in my ability to succeed as a software developer in the years to come...
Having companies waiting to interview you immediately after graduating, as I had, took all the stress out of the job-searching process. They lived up to their promise to do all they can to find us the best jobs.
What were you doing before the bootcamp and what made you apply?
I had been an English teacher in South Korea for many years, but decided to return to the North West to be nearer family and to try and establish myself in a new career with new skills. I tried some coding online and found that I really enjoyed the problem-solving aspects and felt that I would like to go further. I found the Northcoders website and it stood out a mile - no one else seemed to be offering such a comprehensive program leading into eventual employment.
What was the support like on the course?
The teaching set-up is excellent, with experienced tutors always willing to help out at any time of the day. No matter how frustrating a problem could get, a few minutes with a tutor would usually be enough to put you on the right track again and leave you with a new understanding of the problem. We were never spoon-fed the answers - one of the main aims is to give us the ability to solve the problems, or at least know where and how to search for the answer ourselves.
How much support did you receive from Northcoders with your job search after the course?
The careers team worked calmly behind the scenes as we dealt with the pressures of completing our projects to such an extent that we were able to simply select the jobs we were interested in and they would do the rest. To have companies waiting to interview you immediately after presenting your project, as I had, took all the stress out of the job-searching process. Every step of the way, from CV advice to keeping me up-to-date with the situation as it developed, even late on a Friday night, the support team lived up to their promise to do all they can to find us the best jobs available.
What advice would you give to anyone thinking about applying?
I spent two years self-studying in the evening before applying to Northcoders. While you don't need to put in this much time before joining, I'm glad that I did as it would have been difficult for me to keep up if I hadn't. In particular, I would recommend learning a few of the basics of HTML and CSS to give yourself more time to spend on the actual coding when you start to build your own portfolio at Northcoders.