Graduate Stories
Graphic Designer and Brand Specialist to Junior Developer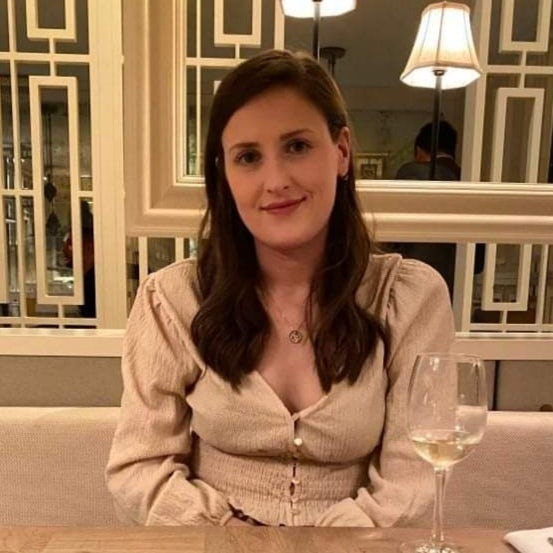 Melissa Southern
Junior Developer at Infinity Works
How did you find your time on the bootcamp?
I thoroughly enjoyed my time at Northcoders and would highly recommend the course to anyone who is interested in learning how to code. The course was quite intense and fast paced throughout, yet I'm surprised at how much of the core concepts I have managed to absorb within the 3 month period, which really is a testament to the teaching standard at Northcoders! Throughout the course, I received loads of support and guidance from the tutors who genuinely want to help you succeed through each step of the course. I'd like to give a huge thank you to all the tutors on the course, as well as the careers team who were really supportive in the run up to finishing the course.
What were you doing before the bootcamp and what made you apply?
Before the course, I was working as a Graphic Designer / Brand Specialist. I wasn't totally happy with what I was doing and when I was put on furlough in 2020 I started to look into potential career switches. A friend developer asked if I'd considered Software Development as a career as I could channel my creative and problem solving skills into code. It wasn't something I'd ever considered, but I then started to look into the basics of Javascript - once I started it was really addictive and I realised this was something I'd really enjoy doing. This is when my Northcoders journey started!
What was the support like on the course?
The mentoring team were awesome and I can't thank them enough for their support throughout the course. Lectures were always delivered with passion and no question was ever too stupid to ask. When I started the course I was genuinely worried about keeping up as my experience has always been in the creative field rather than in an academic field. However I felt fully supported by the tutors throughout and I personally really appreciated the sessions to check in on our wellbeing as well as progress with our sprints. Towards the end of the course, the tutors covered a session on imposter syndrome and also took one on one time to chat to everyone to see how they were feeling about the end of the course. I really appreciated that, especially around that time when the pressure was on to get everything ready for the final presentation as well as start looking for job roles.
How much support did you receive from Northcoders with your job search after the course?
Keely in the careers team was a massive help throughout my final weeks at Northcoders! I was supported with so many things while looking for work - for example CV and cover letter checks, preparing job applications, interview prep, etc. I also found the internal sessions really helpful as well, for example the cv writing and tech test prep sessions were really useful.
What advice would you give to anyone thinking about applying?
I'd say go for it! If it's something you are interested in and are curious about, there's no better time to start than now. One thing I would say is if you are looking to do something major like shift your career into tech, don't forget to take it one day at a time and break your goal down into small achievable chunks. If you think of your entire goal to change career as one big task, it's pretty overwhelming, so breaking it down into bitesize tasks helps you feel like you're making progress and are one step closer to your goal. This really helped me when learning before the course and while on the course.
Anything else you would like to add?
Just a big thank you to everyone's support at Northcoders!