Graduate Stories
From Delivery Driver to Digital Developer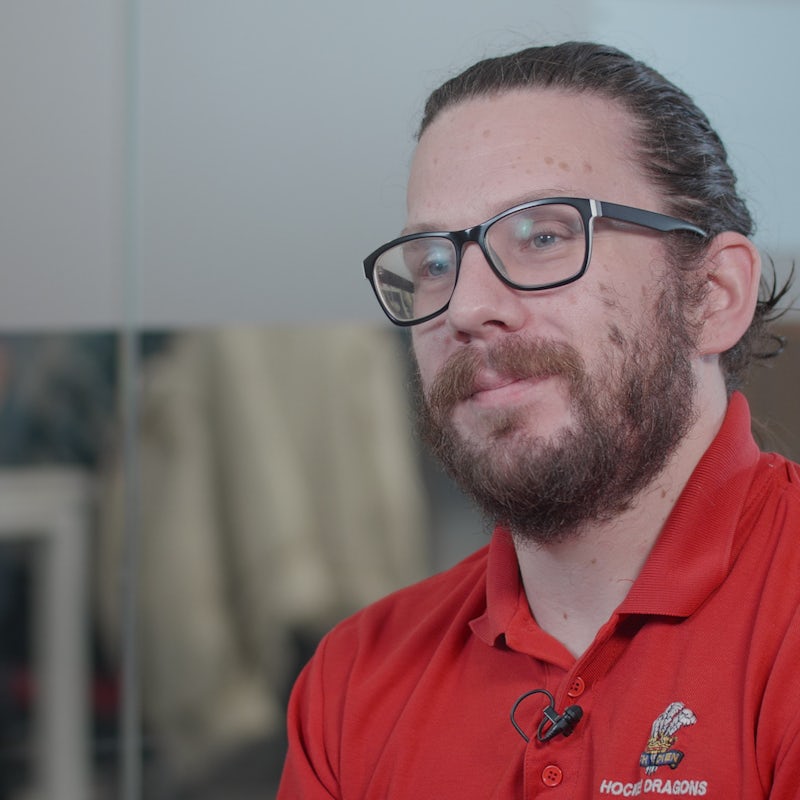 Mike Sealey
Digital Developer at Phoenix Medical Supplies
What job role have you secured?
Digital Developer at Phoenix Medical Supplies.
How did you find your time on the bootcamp?
Northcoders was an absolutely fantastic experience. The curriculum was really well thought out, and I was really glad of my mentor(s)*, and all of the staff in my seminar group. I think the difficulty level was really nicely pitched in that every day was a challenge, but it rarely felt overwhelming. I'm really grateful for the opportunity to have been able to do it.
*Mentor changed part way through, started with Alex D, swapped to Jodie. Shoutout to Pippa, Kathryn, Lewis, Christian, and the magnificent Hev.
What were you doing before the Bootcamp?
Driving for UPS.
What made you choose Northcoders?
I had previously looked at other bootcamp providers who were only online. Northcoders being remote but still fairly local meant that if there was really something I needed to talk to someone about in person I could just nip into the office, but I never needed to.
I think the size difference of Northcoders vs Makers meant that cohorts were running more frequently, which certainly helped. I also enjoyed the NC-Freshers slack as a good way to start building some relationships. 
What was the support like on the course?
I'm not sure I could do them justice with 10 paragraphs! 
I remember we had a kinda impromptu meeting in our seminar group about Imposter Syndrome. I don't know if it was planned that way, or if everyone got one, but for me it came at exactly the right time. All of the mentors in our group discussed their own feelings of imposter syndrome, and really hammered home that it's a totally normal thing to feel. 
I remember one paired sprint I did where the driver just stopped listening, and it was getting to the point where it might get a bit hostile. I pinged /nchelp and asked a tutor to drop into the call under the guise of a routine check-in. Pippa joined with camera and mic off and observed for a little while, and then Hev joined and steered things back on track and reiterated the importance of the roles in pair-programming.
During the backend solo sprint for NC-News I was learning some very important git-branching issues (so important I've made the time to learn them a couple of times since), and I was utterly convinced that my work had vanished and gone forever. Katheryn came to the rescue and knew exactly where to look (because she'd made roughly the same mistake when she was on the bootcamp). 
There were a couple of times where I was on the brink of tears and Alex found a fine balance between firm guidance and encouragement. (And he was right when he said a couple of my kata solutions were lacking...
How much support did you receive from Northcoders with your job search after the course?
I enjoyed the mock interview with Darren, which was a really good way to find out what kind of question would catch me off-guard.
Do you think that Northcoders prepared you well for a role in tech? 
Yes, absolutely. There's an important but subtle distinction between a coder and a developer. A coder can solve puzzles on Codewars, but a developer can produce software or apps, where coding is just one aspect of that. Northcoders offers a curriculum to turn a fledgling coder into a fully-fledged developer.