Graduate Stories
Universal Banker to Junior Developer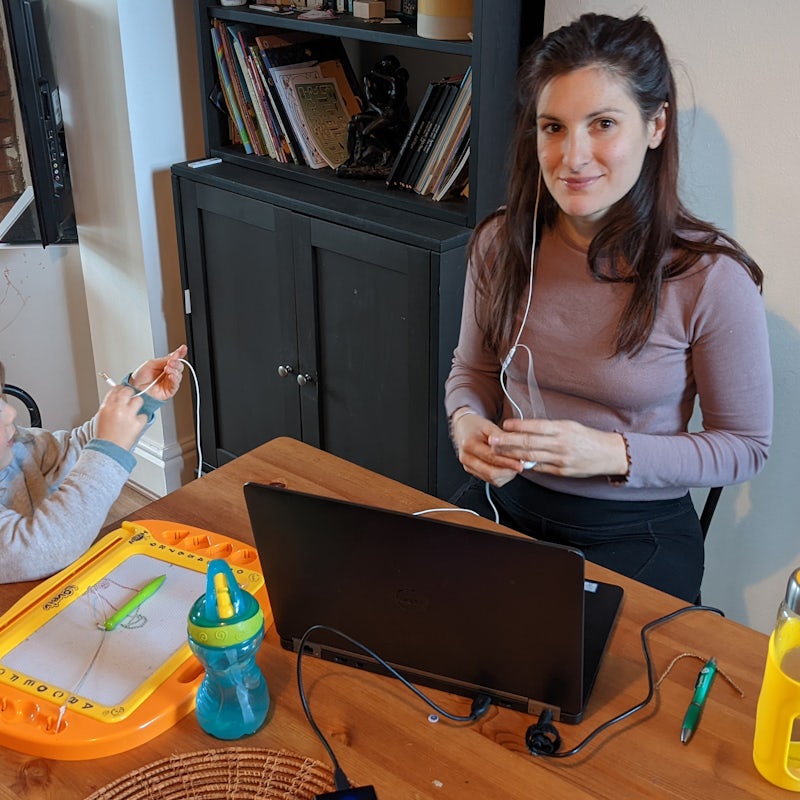 Natassa Vasileiadou
Junior Developer at Corner Wearables
How did you find your time on the bootcamp?
I remember starting the bootcamp feeling like I will be rejected in the field because I am a woman. And I graduated feeling strong and confident as a junior coder! Northcoders did this. Not only did I learn to code and build web apps, learn the most recent tools the industry needs, but I was treated with respect and patience every step of the way. We all learned to pair program and I got to meet some cool people! Slack was always there for questions and some fun. It was like a real classroom. And I was very emotional on our last day. Our tutors are called tutors/mentors for a reason, because they are there for you while you learn. You need to have a passion for coding, you need to show up and Northcoders will make sure you come out the other side with all the skills you need. A big thank you once again.
What were you doing before the bootcamp and what made you apply?
I was on a career break after having my second child. I left my role as a banker working retail on April 2020 because I needed to be doing something I actually loved to do, if it was going to be taking time from my life and me from my family for hours every day.
What was the support like on the course?
Asking for help during the course was so easy! A quick message and usually someone was there to talk almost immediately. With coding issues, you were guided to find the solution on your own and get your brain working! And it worked most of the time! Once I was stuck debugging and one of the mentors came in and saw an extra dot somewhere (life saver!) And then of course, I had several time management issues as I'm a mother of two young children. The tutors help as much as they could with that and there was a lot of understanding from their side. It was a wonderful and intense time, I couldn't have done it without having the tutors for reassurance and help.
How much support did you receive from Northcoders with your job search after the course?
I had a CV review and a chat with the careers team about what I felt insecure about when interviewing.
What advice would you give to anyone thinking about applying?
After learning the basics of coding, if you are feeling the excitement of having found a solution, you're probably a coder at heart. And after Northcoders you can be an actual employable full stack coder!
Anything else you would like to add?
As a mother with minimal childcare, I want to say that it was all worth it. The money for nursery, the coding with a toddler screaming for an extra snack. I really wanted to open a new door in my life, make a hobby into a career. We did it. And I thank you all, from the junior mentors to the founders of Northcoders.