Graduate Stories
Freelance Musician to Associate Developer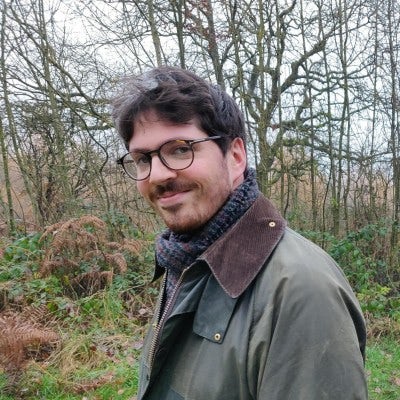 Peter
Associate Developer at Sage
How did you find your time on the bootcamp?
I cannot thank the team at Northcoders enough! Form start to finish, we were given excellent teaching and support. The bootcamp was over in a flash, but I loved the intensity of it and truly felt myself transform from a wanna-be coder to someone who could actually do this professionally...! I also really loved meeting and working with people in my cohort. I feel Northcoders gave me the best possible introduction to the dev world.
What were you doing before the bootcamp and what made you apply?
I was in a rather uninspiring job for four years, and have had stints as a freelance musician. I knew that I wanted to spend my days challenging myself, learning and exercising that creative itch. I stumbled upon programming as a hobby and quickly knew that this was what I wanted to do! Around six months later, I had my entry challenge for Northcoders :)
What was the support like on the course?
Simply put, the team at Northcoders is second to none. I don't think I could have asked for a more knowledgeable and supportive team of tutors.
How much support did you receive from Northcoders with your job search after the course?
I was very glad and grateful to have access to the careers team, who gave us sessions filled to the brim of great advice and insider knowledge!
What advice would you give to anyone thinking about applying?
Learning something programming can be tough and can sometimes be overwhelming. The experience I had at Northcoders made such a massive difference and - I feel - really prepared me for the profession. I encourage anyone thinking about it to GO FOR IT!