Graduate Stories
Restaurant Manager to Junior Software Engineer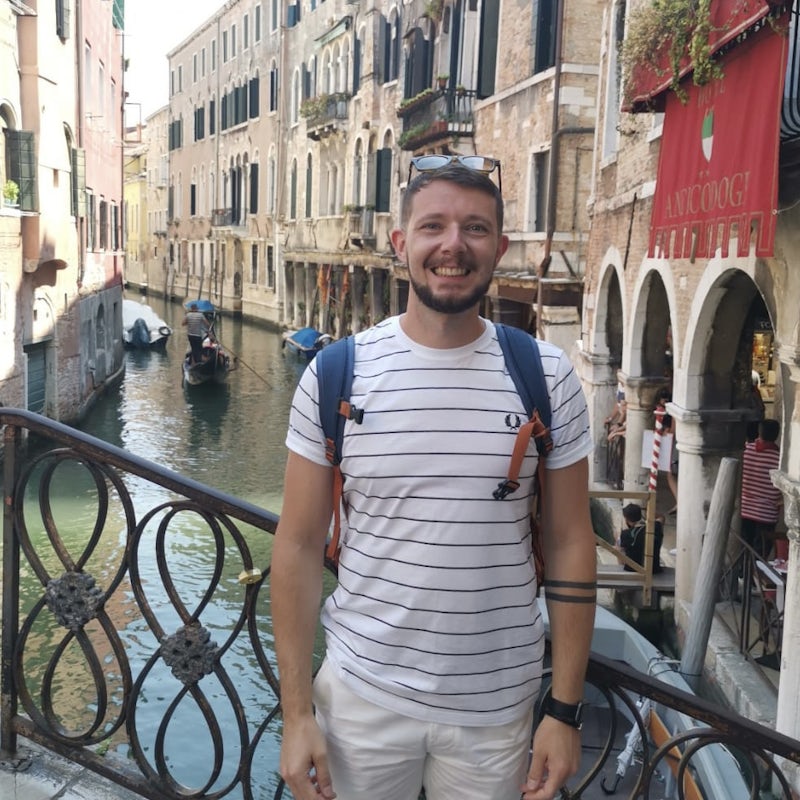 Raymond Bibby
Junior Software Engineer at Whichrate
How did you find your time on the bootcamp?
My time at Northcoders was a complete whirlwind. I remember at some point in the first week out seminar lead Stephen telling us you'll astound yourself at how much you'll learn in such a small amount of time and he wasn't joking. I felt so prepared for interviews and started my first role confident in my ability to learn and grow to be successful in my new role. I really appreciate that while NC do teach lots of specific tech, the lecturers and tutors also always highlight the importance of learning dev skills that can be transferred to any tech stack.
What were you doing before the Bootcamp?
I was working as a restaurant manager for many years and felt unfulfilled and unchallenged. I'd just finished my degree and had an interest in tech. Making the decision to switch careers was hard, but looking back I'm so glad I did it.
What was the support like on the course?
The mentoring team were incredible. All so caring, patient and engaging. I think one of the reasons the mentors are so well suited to be so supportive is that many have themselves completed the NC bootcamp.
How much support did you receive from Northcoders with your job search after the course?
Keely and the careers team were ace. The support offered was great, from coaching sessions, CV writing sessions and feedback along with being super accessible on slack with dedicated channels to contact your individual careers support point of contact.
What advice would you give to anyone thinking about applying?
I went from almost zero coding experience in May when I applied to Northcoders to securing my first role as a junior dev in October after my cohort finishing in September. You absolutely CAN become a software developer and Northcoders can be your springboard.