Graduate Stories
From Football Coach to Associate Consultant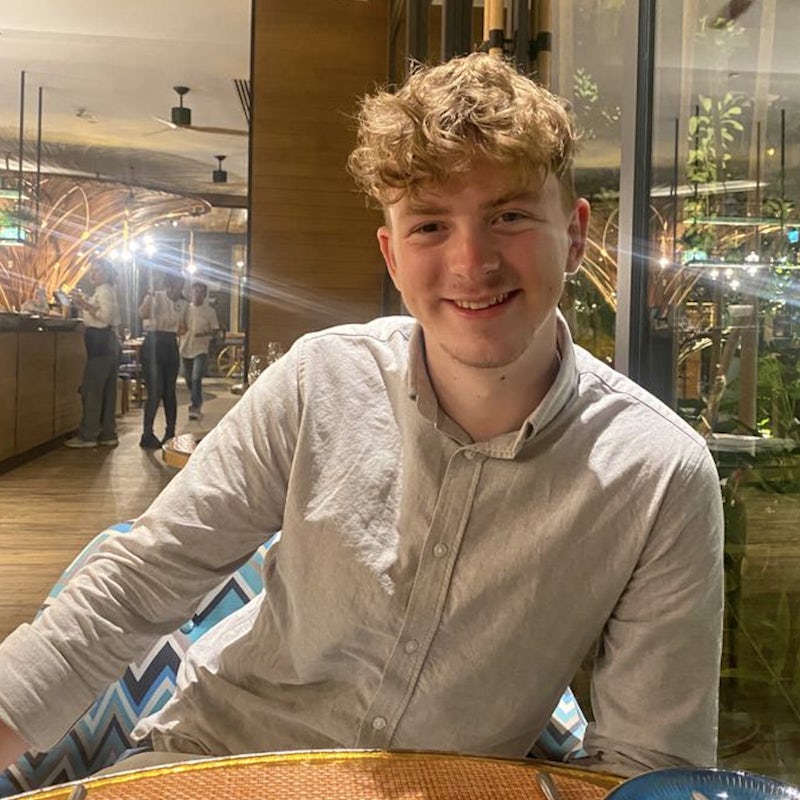 Tom Barrett
Associate Consultant at Accenture Next Gen Engineering
What job role have you secured?
I'm an Associate Consultant at Accenture Next Gen Engineering (formerly known as Infinity Works)
How did you find your time on the bootcamp?
It was an awesome experience! I met some really cool people and had a very fun 13 weeks. I really enjoyed the practical learning style, where a lot of time was spent applying your knowledge to tasks and problem sets. This was very effective at getting me to properly understand what we were being taught, rather than just memorising the content. 
What were you doing before the Bootcamp?
I had pretty much just finished my A-levels and was in the middle of my gap year working as a football coach.
What made you interested in moving into tech?
DAVID MALAN! The goat. He was the lecturer on Harvard's CS50 online course (which is free somehow). Super engaging teacher and he was definitely the reason I started looking for a way into tech. 
What made you choose Northcoders? 
Seeing the high praise Northcoders was getting from previous alumni. Both on blogs like these and in 'one year later' videos on the Northcoders YouTube channel. Writing this blog feels like a full circle moment. I can officially confirm for you that the hype is real!
… The free Skills for Life bootcamp messaging was also quite persuasive ;)
What was the support like on the course?
The Northcoders community is incredibly supportive and just fun to be a part of. This is really apparent in paired tasks where you work with another person on a problem set. I really enjoyed these tasks because we would often help each others understanding of the topic. This would happen through general discussion, or if one person had a better understanding of something and explained it to the other person. 
The tutors are all great people and are always looking to help you out. You will always get a reply to any query on the slack channels so don't hesitate to ask. 
How much support did you receive from Northcoders with your job search after the course?
My careers advisor was amazing. They helped me put together a competitive CV despite not having much to work with. They also offered really useful resources and assistance on cover letter writing and general advice on the job search. The careers team even did mock interviews with me, which made me a lot more comfortable in the real thing. I felt supported from the moment I finished, right up until I confirmed my first role. I am very grateful for everything they have done for me. Find out more here.
What advice would you give to anyone thinking about applying?
JUST DO IT!!! It changed my life and many others. Get involved in the slack channels, make friends and have fun! My only piece of advice would be to take a look at the job market you would be joining after the bootcamp. It'll give you an understanding of how long you might be job hunting before you land your first role, and the type of companies you would be interested in working for.