Graduate Stories
Claims Management to .NET Developer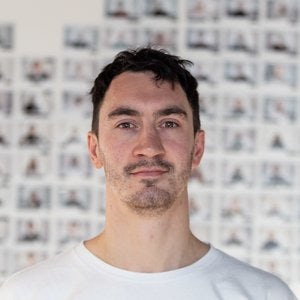 Xav
.NET Developer at Gnatta
How did you find your time on the bootcamp?
I was happy to see that it lived up to the hype. I really liked the overall structure of the Developer Pathway and the way that new technologies are incrementally introduced, meaning you fully appreciate them. For me it meant I was always challenged by the work but didn't feel overwhelmed.
It lived up to the hype... Take the leap sooner rather than later!
What were you doing before the bootcamp and what made you apply?
Before Northcoders I worked for a Claims Management Company in Manchester. I was looking for a change because I didn't find the job challenging and wanted an opportunity to use the analytic skills I'd learnt whilst studying Philosophy at University.
What was the support like on the course?
The teaching team always helped me understand the problems I was trying to solve, but didn't spoon-feed the answers. This was really helpful because it allowed me develop problem-solving strategies that I came to rely on in the project phase of the course.
How much support did you receive from Northcoders with your job search after the course?
I had interviews arranged within a week of finishing the course and accepted a job offer within two weeks. They work really hard to make sure you're a good match for the places you apply. I couldn't be happier with the help and advice I was given.
What advice would you give to anyone thinking about applying?
Take the leap sooner rather than later!