Northcoders Skills Bootcamps

The Northcoders Skills Bootcamps are part of the Government's Lifetime Skills Guarantee, helping everyone gain skills for life.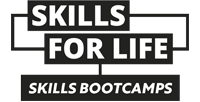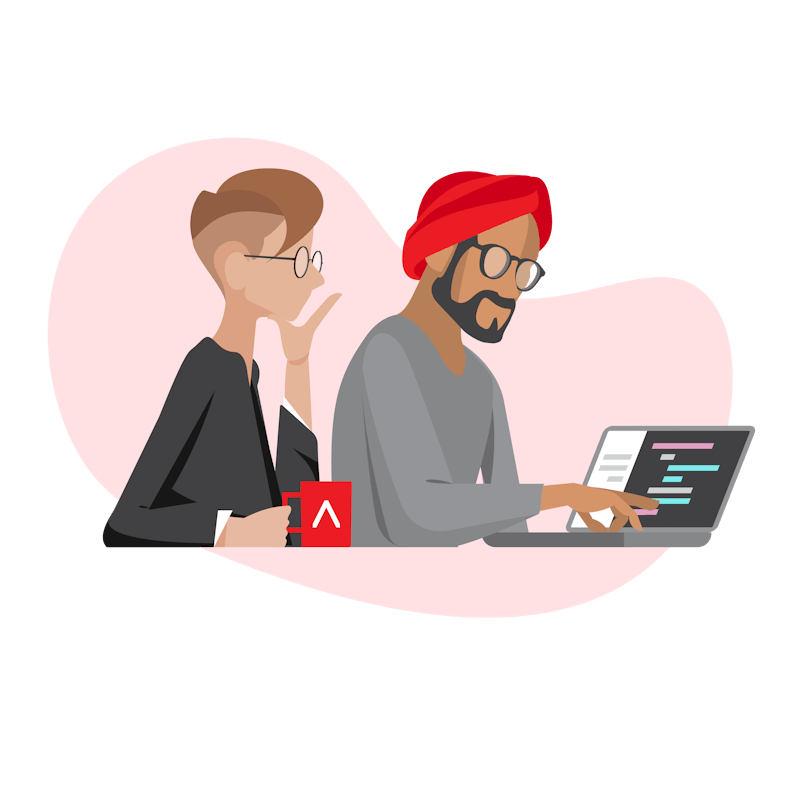 Northcoders Skills Bootcamps
Funded for learners by the Department for Education. the programme is open to any adults aged 19 and over who are either in work, self-employed, recently unemployed or returning to work after a break. (The full eligibility criteria can be found here) These 13-week courses give people the opportunity to build up sector-specific skills and fast-track to an interview with a local employer. 
We run three skills bootcamps:
Coding Skills Bootcamp covers a mixture of back-end and front-end with a focus on building web applications.
Data Engineering Skills Bootcamp where you focus specifically on the "back-end" of software
Cloud Engineering Skills Bootcamp that deals specifically with cloud platform development, and

Skills Bootcamps are designed to help you develop the digital and technical skills that are in demand in your local area. They can even help you fast-track an interview with a local employer and pave the way to securing a better job.
The application process takes 2-3 weeks and we would advise you to apply sooner rather than later to give yourself plenty of time to work through the preparation materials. Applying does not guarantee you a place on the course, your performance during our Entry Challenge will also be taken in to consideration. Spaces fill up before the deadline so be quick.

Start date
3rd July 2023
Software Development or Data Engineering
We stop accepting applications on June 20th and it can take a number of weeks to complete the application process.
Price
£0
£0
Introduction Week
Get to grips with the basics of Javascript, laying the foundations for you to be able to handle data and create interactive websites & apps.
We have FREE Government funded courses available for applicants living in England, subject to certain eligibility criteria
If you don't live in England or are not eligible?  You can find out more about our paid courses here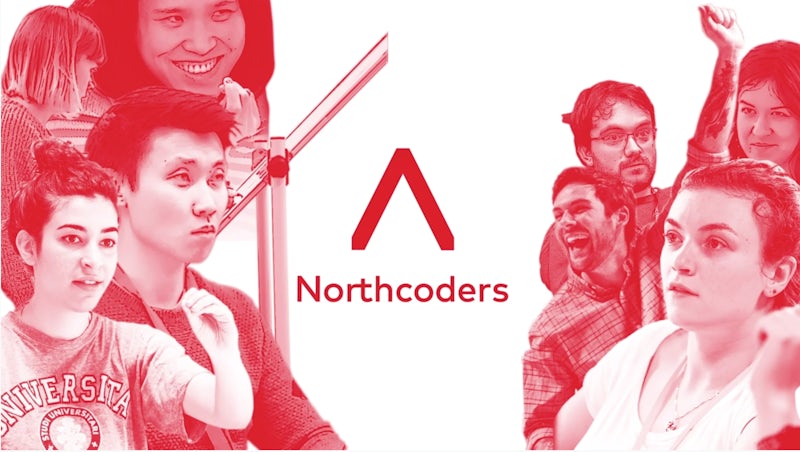 An industry-led experience

Our course is constantly updated to match the skills employers tell us they want, and taught by our experts.
A career-first approach

Build a portfolio to impress, with seven specialist career sessions led by our Career Development experts.
Support from the day you apply

We'll help you get started with code for free with unique content to help you navigate your first few weeks. You'll also have access to our online support network with tutors on hand to answer your questions.
Designed to help you adapt

While we teach in JavaScript, our tutors are experts in a range of languages. We teach in a way that makes learning new languages natural. Three in four Northcoders graduates code in a language other than JavaScript.
What you'll learn
Coding Skills Bootcamp

Coding

Our Coding Skills Bootcamp will teach you a mixture of back-end and front-end technologies with a focus on building web applications and once you've mastered all of that, you'll move on to the project phase to prove what you can do.

While we teach in JavaScript, our tutors are experts in a range of languages. We teach in a way that makes learning new languages natural. Three in four Northcoders graduates, code in a language other than JavaScript.

The course is designed and delivered by industry experts, who will give you the skills, support and advice you need to kickstart your career as a junior software developer. 

Our next Coding Skills Bootcamp course dates are 3rd July and 9th October 2023

Data Engineering Skills Bootcamp

Data

Cloud Engineer Skills Bootcamp

Cloud
Coding Skills Bootcamp
Our Coding Skills Bootcamp will teach you a mixture of back-end and front-end technologies with a focus on building web applications and once you've mastered all of that, you'll move on to the project phase to prove what you can do.

While we teach in JavaScript, our tutors are experts in a range of languages. We teach in a way that makes learning new languages natural. Three in four Northcoders graduates, code in a language other than JavaScript.

The course is designed and delivered by industry experts, who will give you the skills, support and advice you need to kickstart your career as a junior software developer. 
Our next Coding Skills Bootcamp course dates are 3rd July and 9th October 2023
Data Engineering Skills Bootcamp
Our Data Engineer Skills Bootcamp focuses on the back-end of programming. You'll learn JavaScript, Python, PSQL and the fundamentals of Cloud - so you'll be ready to hit the ground running in your first role

The course is designed and delivered by industry experts, who will give you the skills, support and advice you need to kickstart your career as a junior software developer. 
Our next Data Engineer Skills Bootcamp course date is 21st August 2023
Cloud Engineer Skills Bootcamp
Our Cloud Engineer Skills Bootcamp focuses on focuses on cloud platform development. As well as a foundation in Javascript you'll learn about the cloud, provisioning and application deployment, so you'll be ready to hit the ground running in your first role

The course is designed and delivered by industry experts, who will give you the skills, support and advice you need to kickstart your career as a junior software developer.
Our next Cloud Engineer Skills Bootcamp course dates are 3rd July and 9th October 2023
Eligibility Criteria
Free scholarship

To qualify for the Scholarship, you must be:

Awarding of fully funded places will be based on how you perform during the application process and Entry Challenge.

If your application is successful, you will join our bootcamp with no fees or hidden costs to pay. 

Please keep in mind that you will need to have your own laptop in order to complete the course and will need to pass our Entry Challenge as part of the application process. 
FAQs
What time do your courses run each day?

Our coding bootcamp runs from 8:30 to 17:00, Monday to Friday.

How many contact hours will I get?

You'll get a whopping 480 contact hours while you're at Northcoders. That's what you will need to fully prepare you for a career in tech.

Will I get a mentor?

Yes, you will have a dedicated mentor for each part of the course.

How much experience do I need?

None. You can apply to our bootcamps with no prior experience (although you might enjoy getting started prior to application!) If you've never coded before, we will help you get started and help you discover whether it is right for you before you commit to the course, and support you every step of the way.

Do I need any qualifications to do this course? 

No. We're far more interested in what you want to achieve. This course is designed for people from any and all walks of life who are interested in starting a new career in tech, regardless of what you have done before.

How do I get a place on the course?

First, you'll need to apply. You can't miss the big red 'Apply Now' button on this website! The application itself is simple. We'll ask you to tell us a little about yourself and you'll be able to choose which bootcamp you want to do. If you're not sure if Northcoders is right for you yet, that's fine! There's no commitment to joining us at this stage, it's completely free to apply.

You'll then receive an email inviting you to sign up to our applicant platform Northcoders Passport. On there, you'll see a step-by-step guide on how to get onto the bootcamp with direct links to all your learning materials. They're designed to be fun and are suitable for people who have never coded before. We'll be there throughout the process to support you and help you decide whether you want to join our bootcamp. Once you've completed most of the learning materials, we'll send you a link to book your Entry Challenge.

The Entry Challenge is a short series of coding problems. You'll have 60 minutes to solve as many as you can. You'll then have a quick Zoom call with one of our tutors so they can ask you a few questions about your code and to give you the opportunity to explain how you approached the problems. It's designed to test your knowledge of the preparation materials and your natural aptitude. We're also looking to see if you share our passion for coding!

Do you offer part-time courses?

We don't offer any part-time or flexi-time courses. All Northcoders bootcamps are delivered on a full-time basis with students expected to be available from 8.30am to 5pm, Monday to Friday, for the 13 week duration of the course.
See all FAQs